Sauna area at Hotel Späth & Appartments, Bad Windsheim
In our sauna area (75 square metres) you will find everything for your well-being, namely:
classic Finnish sauna,
bio-sauna with higher humidity and lower temperature,
relaxation loungers,
a chill-out lounge and
Vital water to quench your thirst after the sauna.
Finnish sauna
A visit to a Finnish sauna is characterised by the fact that the recommended length of stay at a temperature of 80 to 100 degrees Celsius and dry air should not exceed 15 minutes.
A sauna session is therefore a short but intense experience that is very demanding on the circulatory system.
Cooling down and then resting after a sauna session contributes significantly to your sense of well-being.
Bio-Sauna
Our bio sauna is virtually a "light edition" of the Finnish sauna.
Supported by pleasant light changes, you can spend as long as you like in our bio sauna at a pleasant temperature of 50 to 60 degrees Celsius and a humidity of between 40 and 50 %.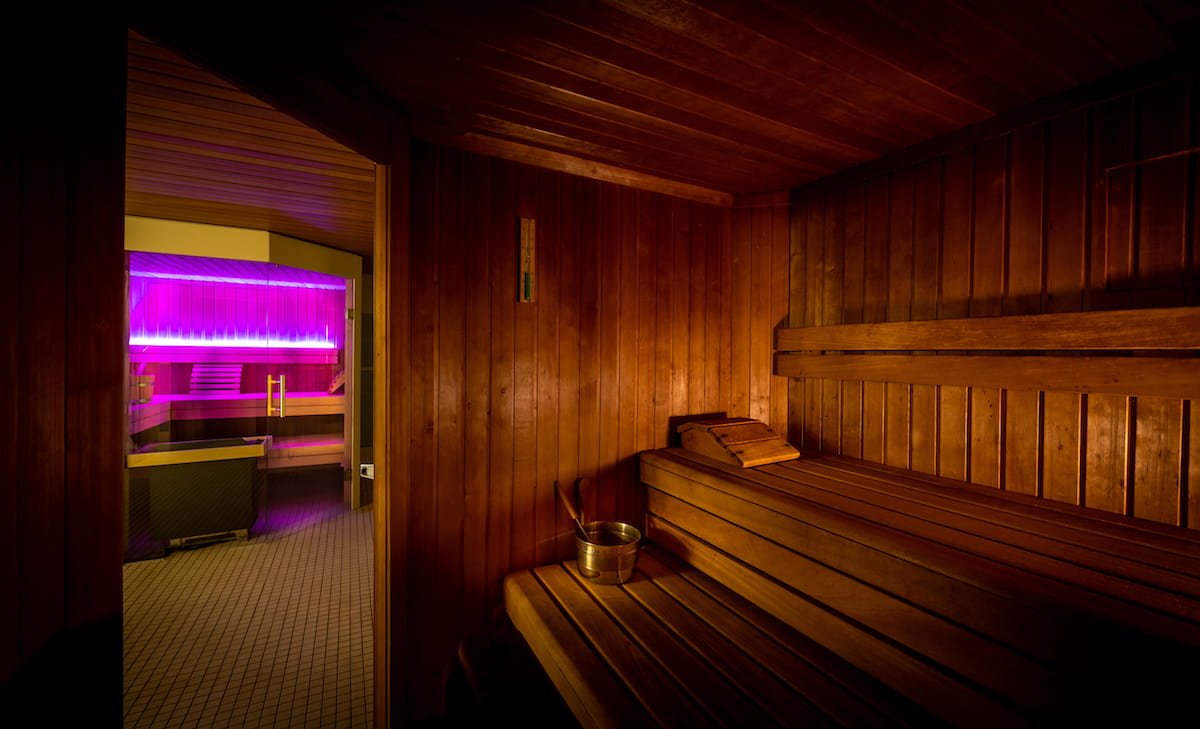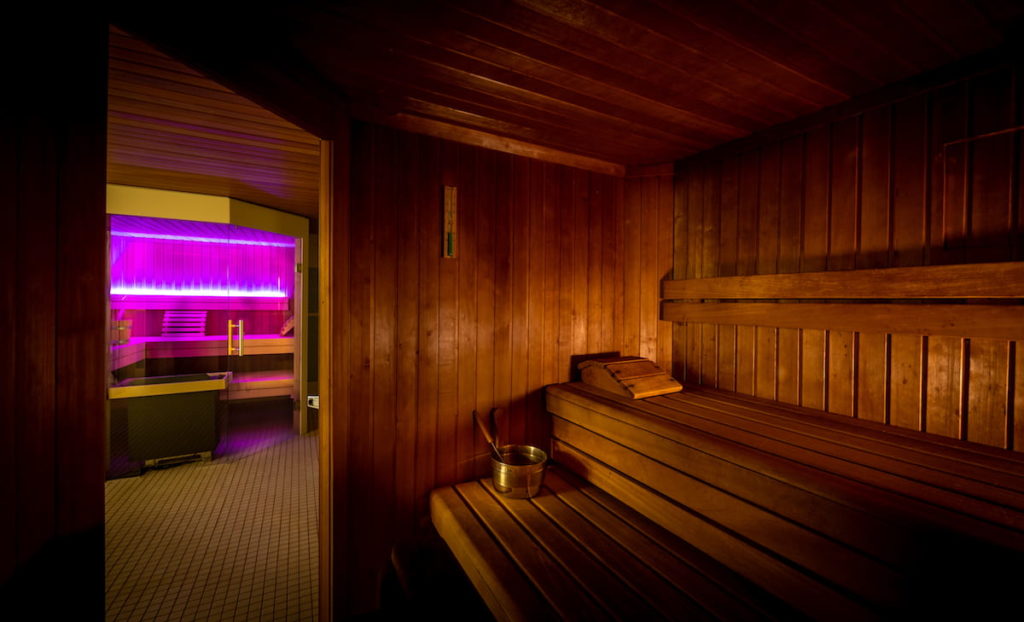 Tips for your sauna visit
We would like to give you the following tips before you go to the sauna:
Do not visit the sauna on an empty stomach or immediately after a meal.
Enter the sauna undressed
Always shower before entering the sauna. Not only for reasons of hygiene, but also to wash the greasy film on your skin that closes the pores.
Dry yourself well before entering the sauna, because dry skin sweats better.
Keep calm, because the sauna is for relaxation and your well-being.
Place a large sauna towel on the bench before you sit down.
Warm air rises, i.e. it is hotter on the upper benches than on the lower ones.
If you like to sauna lying down, sit up a few minutes before leaving the sauna to avoid dizziness.
The duration of a sauna session depends on how comfortable you feel. Leave the sauna before you feel unwell. We recommend a duration of 8 to 12 minutes for a sauna session.
After the sauna session, it is advisable to cool your body down with fresh air and cold water.
Afterwards, allow your body to relax by going to the rest area.
Drink only after the last sauna session, preferably mineral water containing magnesium and calcium or light juice spritzers. Refrain from alcohol.